Halloween Costume Extravaganza
This is an Android application where the player can dress up a character for Halloween. The assignment was to create a 'paper doll app' where users would be able to dress up the given characters.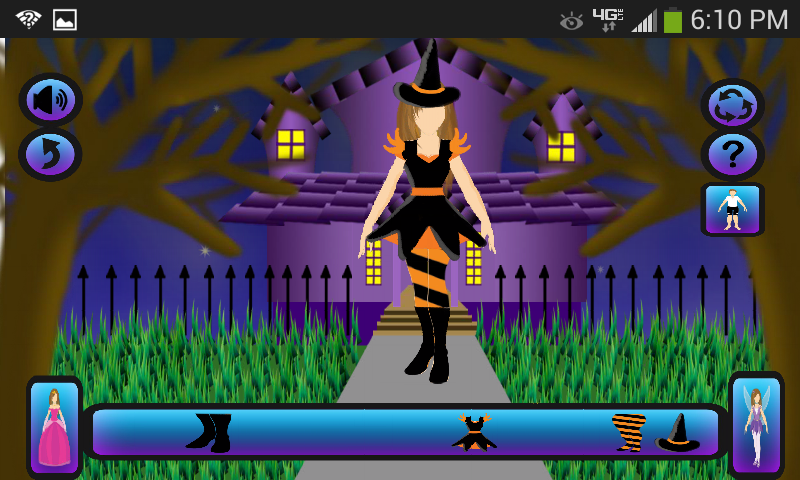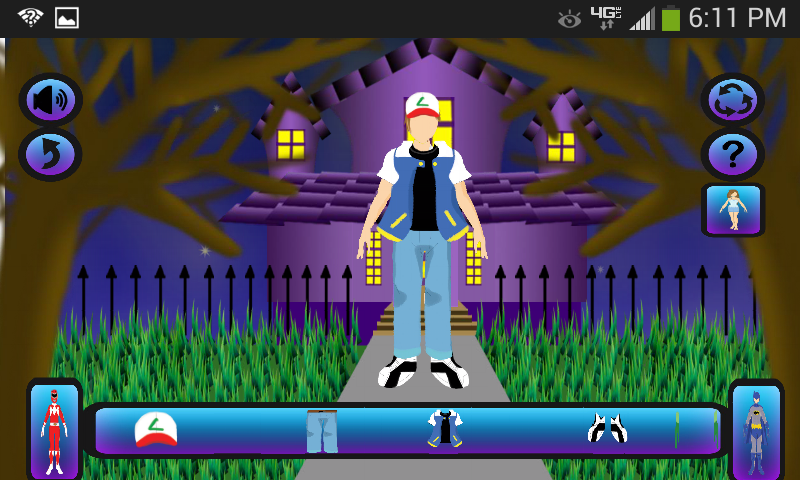 This is an Android tablet dress up game. The idea was to create a game where the player could mix and match different Halloween costumes on a character. The setting is in front of a haunted house and is all done under the Halloween theme. There are two characters, a male and a female. They each have three costumes. The female can be dressed as a witch, fairy, and princess. The male can be dressed as Ash Ketchum, Batman, and a power ranger. To get the outfits on the characters the player swipes the clothing onto the character, and to get the clothing off, the player simply has to swipe up. There are buttons to change the character between male and female, switch between costumes, mute the volume, learn how to play, clear all clothing from the character, and take the player back to the main screen. 
In this project I was the main artist. I had created all of the buttons, backgrounds, outfits, and characters. Basically everything visible in the application I had created using Adobe Photoshop and illustrator along with a Wacom tablet. 
Credit to the programming goes to Trent Cornwell and Zach Dixon. They took all of my art assets and programmed the entire application.